I traveled to Madeira with two photography friends, and we stayed at this amazing hotel. Estalagem da Ponta do Sol is a fantastic hotel, located at the south coast of Madeira. Here you can relax at the pool or just enjoy the view. If you want to explore more of the island, the hotel is also located very strategic, so it's easy to get around to all the great places.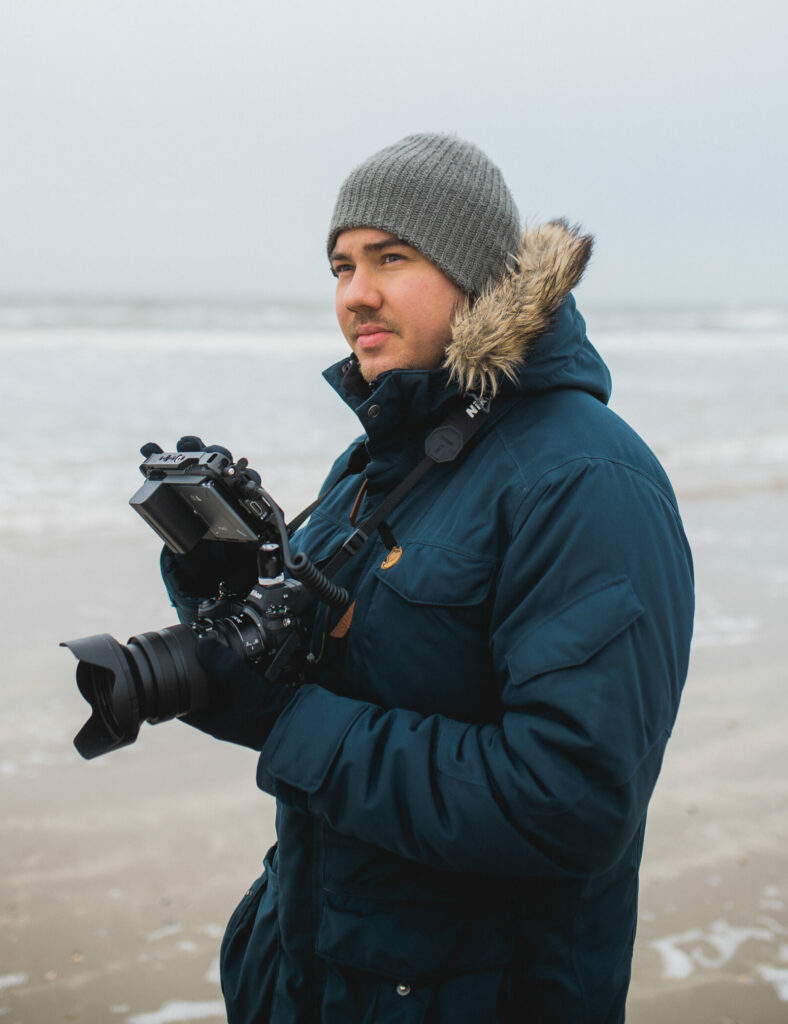 Nicolas Jægergaard
Photographer
A walk around the hotel during sunset is a hidden gem that not many guest know about. It may seem strange to some people, but trust me, it's worth it. As the sun begins to set, is painted with hues orange, pink and purple, creating stunning backdrop for your stroll.
As you make your way around the hotel, you will discover some unique spots that you otherwise would not have found. It's an opportunity to take a moment and appreciate the little things in life. The gentle breeze, the rustling of leaves, the sound of waves crashing against the shore, and the chirping of birds- all of which are amplified during this magical hour.
If you're a photographer, this is the perfect time to capture some amazing shots. The lighting is perfect, and the colors of the sky make for a stunning backdrop. Just take a look at the photos below, and you'll see what I mean.
Best time to visit Madeira?
The best time to visit Madeira, a Portuguese island in the Atlantic Ocean, depends on your preferences and interests. Madeira has a mild, subtropical climate year-round, with temperatures averaging between 16°C to 22°C (60°F to 72°F) in the winter and 22°C to 27°C (72°F to 81°F) in the summer.
If you prefer warm weather and sunny days, the best time to visit Madeira is from May to September, when temperatures are at their highest and rainfall is at its lowest. This is also peak tourist season, so expect crowds and higher prices.
If you prefer cooler temperatures and less crowded conditions, consider visiting Madeira in the winter months, from December to March. While there may be more rainfall during this time, the island's lush green landscapes and scenic beauty make it a worthwhile destination.
Overall, Madeira can be visited year-round, and each season has its own unique charm. The best time to visit ultimately depends on your personal preferences and interests.
Madeira is a Portuguese island located in the Atlantic Ocean, known for its stunning natural beauty and charming towns. The island's surroundings offer a diverse range of landscapes, from rugged mountains to deep valleys, dense forests, and a breathtaking coastline.
The mountainous terrain of Madeira's interior is perfect for hiking and trekking, with well-maintained trails and stunning panoramic views. The Laurissilva Forest, a UNESCO World Heritage site, covers a large portion of the island and provides a unique glimpse into the natural beauty of Madeira. The forest is home to a variety of rare and endemic species, including the Madeira laurel, a tree species that has been on the island for millions of years.
In conclusion, Madeira's surroundings offer a wide range of breathtaking natural beauty, charming towns, and outdoor activities for visitors to enjoy. Whether you're looking for a relaxing beach vacation or an adventurous mountain trek, Madeira has something for everyone. Thanks for reading this article, and I hope it has inspired you to visit this stunning island in the Atlantic Ocean and visit Estalagem da Ponta do Sol.